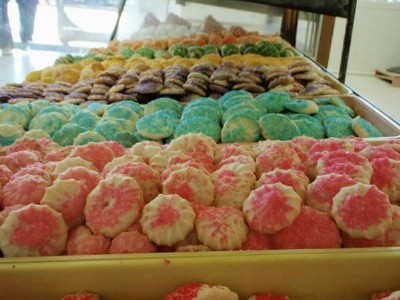 Try our famous Butter Tea Cookies. They come in red, orange, yellow, green, blue, purple, pink, and multi-colored sprinkle. These cookies are $6.50 per pound (4-5 dozen cookies).

Other Cookies we make are listed on the Price Sheets page -- Pastries.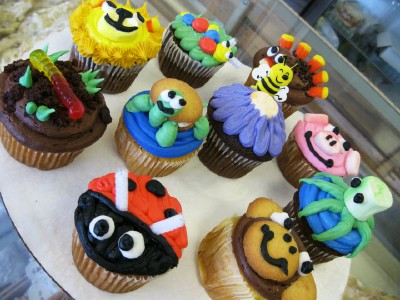 SPECIALTY CUPCAKES!!
These adorable cupcakes are appropriate for all ages! They cost $1.89 per cupcake.
Other Cupcakes are available starting at $1.25 per cupcake.

Cupcake Flavors: Yellow, Chocolate, White Almond, Lemon, Red Velvet, Carrot, and Spice.
Icing Flavors: Bakers Buttercream, Buttercream, Chocolate, Whipped, Lemon, Almond, Strawberry, Maple, Mocha, Caramel, Mint.
(Ask about flavors that you might be interested in that are not listed)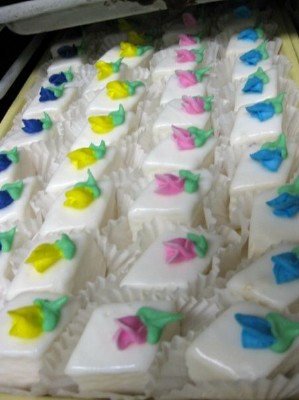 Petit Fours
Petitfours are a top selling item at Plaza Bakery. These little treats are hand cut from white almond cake into a diamond shape and then hand dipped in white poured fondant icing. They are then topped with the traditional rosebud.

Other decorations are available for the top of the petitfour including holiday decor (hearts, shamrocks, pumpkins, holly berries, etc.) or bring in a small sugar charm and we will place them on your petitfours for no extra cost. For $1.00 extra per dozen, petitfours can be decorated with letters or numbers, baby booties, non-edible wedding doves, or breast cancer ribbons.

Petitfours are sold for $8.99 per dozen. $0.75 per piece.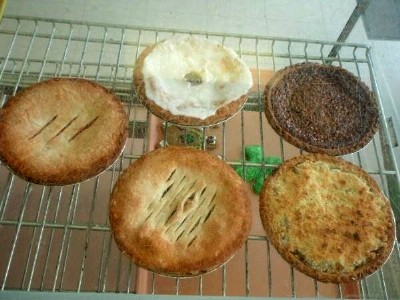 Pies
Check out a full listing of Plaza Bakery pies on the Price Sheets page --Pastries.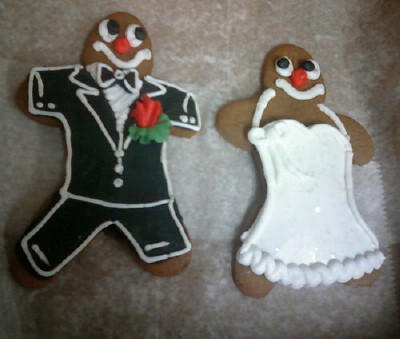 Gingerbread
Gingerbread cookies are available on a daily basis. They can be pre-ordered with special decorations. In the summer they are dressed with bikinis and swimming trunks. Other decorations include clowns, santas, bride and groom, or custom decor.

Decorated gingerbread cookies are $1.69 per cookie, and Naked, or
undecorated, gingerbread cookies are $0.99 per cookie. Gingerbread
houses are also available starting at $20.00.